We have been producing East Leeds Magazine for over 10 years now and are pleased to make our previous editions available for you to view.
John & Ali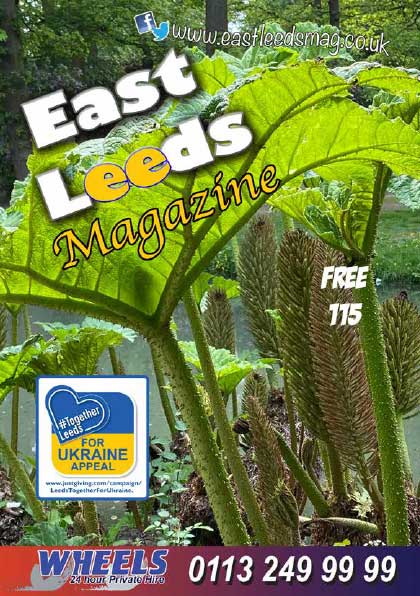 East Leeds Magazine – Summer 2022. As we're writing this it seems appropriate as it seems summer's finally arrived but outside of the sanctuary of home it seems prevails. Price increases, the powers that be seem more and more wayward, the list goes on. Thankfully Warren has brought some light relief with his fantastic news the return of international travel has brought about an increase in bed bugs. Thanks for that Warren. Lee Murtagh tells us all about his last show and has a rant about committee members. And Alan C risks his liberty to search for discarded Rolex watches on the beaches of Spain.
Flip Book »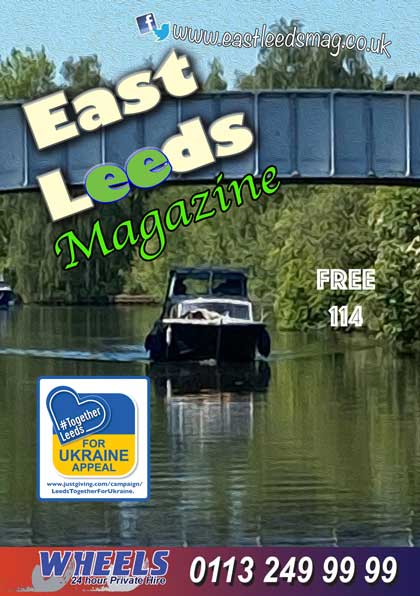 A bit of an unusual one this issue. One of our regular advertisers Jack from Clean Care Carpet & Upholstery Cleaning had a bit of a moment when he choked on his lunch as he sat eating it in his van at Sainsbury's car park in Colton (no fault of Sainsburys). He struggled to get out of the car and was gasping for breath when a young lady (mid to late 20's) came to his rescue and performed the Heimlich manoeuvre, freeing the food and allowing poor Jack to breath freely again. The lady was accompanied by a small child and Jack didn't manage to get her name or even thank her properly. If she's reading this could she get in touch with East Leeds Magazine or Jack himself on 0800 97 007 53.
Flip Book »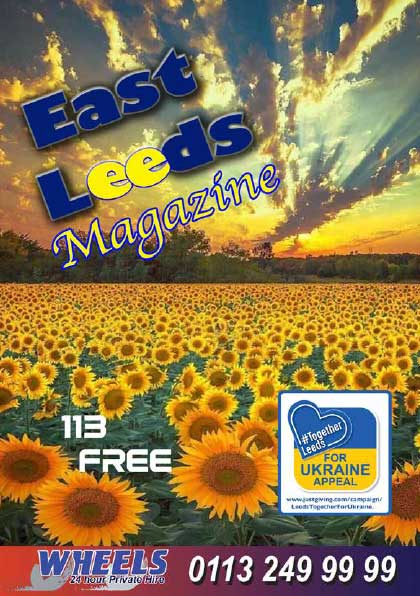 You're, making me feel that everything is alright,You're my sunflower, you're my sunflower, In a world that's crumbling, all around us everyday, You are, all the inspiration that I need to find my way Sunflower, lyrics by Lenny Kravitz & Drake going back to 2011.
They probably didn't think the sunflower might become a symbol for hope and peace back then.
Here's hoping there is some kind of peace in Ukraine really soon. And as we begin to welcome displaced people into our community be happy that as a country we've not had to suffer an invasion like this and be proud there are people happy to open their doors to complete strangers, showing a caring and compassionate side that maybe we thought we had lost.
God Bless The Ukraine and its people. Peace & Love. All at East Leeds Magazine
Flip Book »