We have been producing East Leeds Magazine for over 10 years now and are pleased to make our previous editions available for you to view.
John & Ali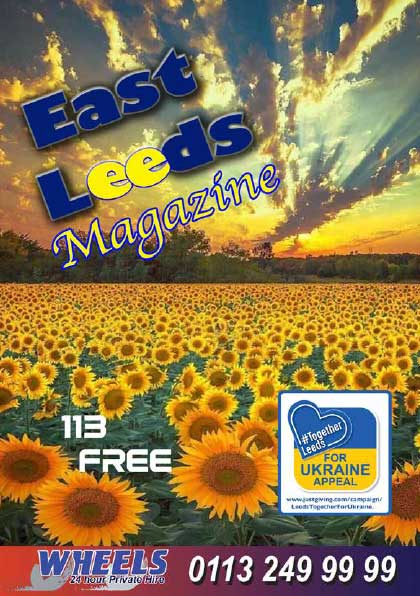 You're, making me feel that everything is alright,You're my sunflower, you're my sunflower, In a world that's crumbling, all around us everyday, You are, all the inspiration that I need to find my way Sunflower, lyrics by Lenny Kravitz & Drake going back to 2011.
They probably didn't think the sunflower might become a symbol for hope and peace back then.
Here's hoping there is some kind of peace in Ukraine really soon. And as we begin to welcome displaced people into our community be happy that as a country we've not had to suffer an invasion like this and be proud there are people happy to open their doors to complete strangers, showing a caring and compassionate side that maybe we thought we had lost.
God Bless The Ukraine and its people. Peace & Love. All at East Leeds Magazine
Flip Book »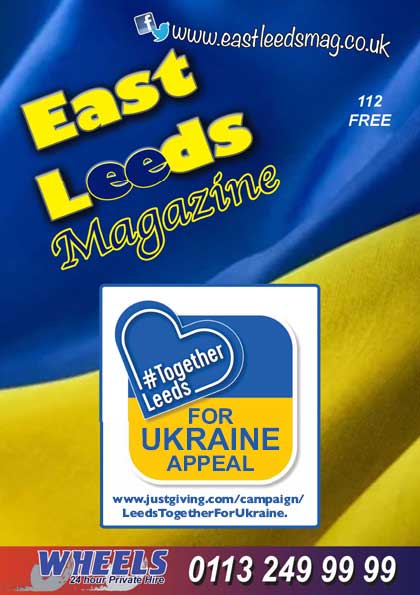 What good is a world, That's bent on destruction. And who needs this life, If we're here just to die. The worry goes from small in the city. To big in the nation. When will you decide to put those weapons down.
We generally quote a few lyrics at the beginning of the editorial, really just a bit of fun more than anything. It almost seems disrespectful to quote lyrics at this time. We looked and looked for something apt and couldn't find anything, then we found something on our own door step.
The Bridewell Taxi's Whole Damn Nation from 1990. Great lyrics from local lad Mick Roberts.
At the time of writing, our thoughts are with the Ukrainian people, we hope by the time you read this the war has stopped but somehow we doubt it with a monster holed up in the Kremlin.
Peace & Love.
God Bless The Ukraine and its people.
All at East Leeds Magazine
Flip Book »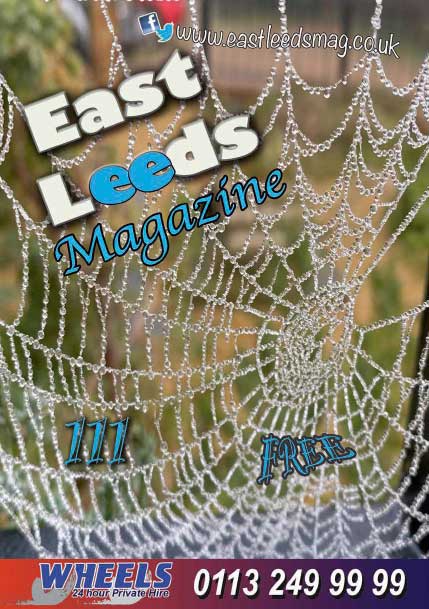 I just wanna roll my sleeves up and start again. OneRepublic – Start Again, quite apt as we're half way through February and it sometimes feels we need a giant reset button on the world. Local musician Luke Flear must feel like he's starting again,. like all musician's Luke's had a difficult last two years although he's young enough and talented enough to still be the success he deserves to be.
Not exactly starting again, but there if you need them, Crossgates Community hub give us an update from the last issue.
Warren explains why we the local deer population has exploded and film maker and/or boxing coach Lee Murtagh on filming his latest movie. Alan explains why second hand cars are worth more in Spain than the UK although we seem to be doing our best to catch up.
Flip Book »