We have been producing East Leeds Magazine for over 10 years now and are pleased to make our previous editions available for you to view.
John & Ali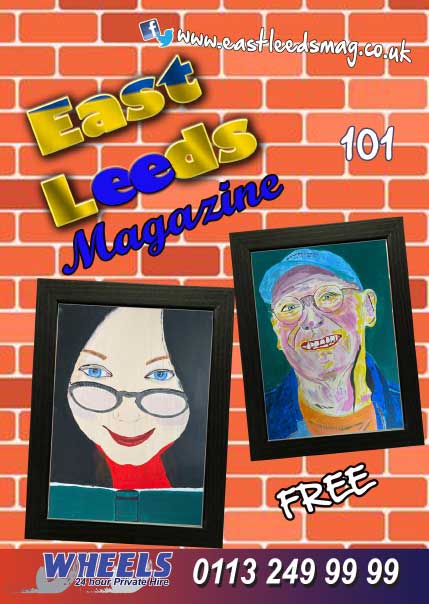 Get in a taxi, subway train, don't make me cry these tears in vain, baby, A hundred nights without you is murder baby, A 101 just won't do, oh no
As we looked for lyrics from Joe Strummers original 101'ers band, we came across that other bastion of punk, Sheena Easton who released the Prince penned song '101' on her 9th album.
Anyone who thinks the world has gone mad in 2020-21 should check….Sheena Easton really released nine albums? And Prince wrote for her?
Anyway, as we step gingerly into 2021, with hopefully a vaccine on the way that won't see us all grow two heads, life seems to go on, just a bit differently, Warren implores us all to feed the birds, Alan's moaning about his new Spanish neighbours and we're still wittering on about an art exhibition for East Leeds in the late summer.
Oh and Sheena Easton actually released 15 studio albums and a live album which hasn't been compared to the benchmark live album 'The Who Live at Leeds.' The world was already mad, pre 2020.
Flip Book »