We have been producing East Leeds Magazine for nearly fifteen years now and are pleased to make our previous editions available for you to view.
John & Ali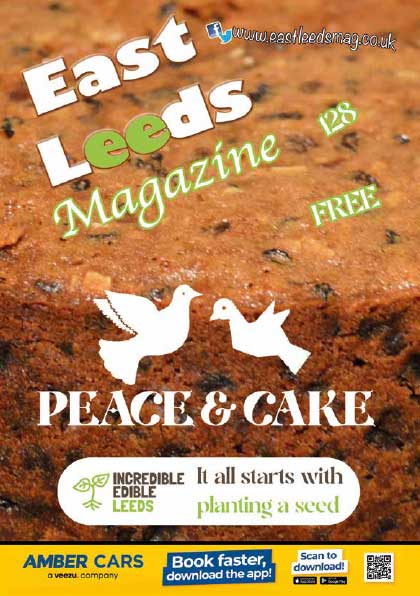 I don't know, don't really care, Let there be songs to fill the air.
Ripple in still water, When there is no pebble, tossed, Nor wind to blow. You who choose to lead must follow. But if you fall you fall alone. If you should stand then who's to guide you? If I knew the way I would take you home.
Ripple…A peace song from the joyfully named Grateful Dead, a song about bringing people together with love and affection through the power of music. It's a classic from the '70s, but it withstands the test of time and as we approach the season of Goodwill to all men it seems there is more conflict than most of us can ever remember, it does seem humanity never really learns.
Gathering together for the good of the local community, Connecting Crossgates have organised Carols in the Park at Manston Park on Saturday 23rd December at 6.30 -7.00pm. There's mulled wine and mince pies on offer. Bring a torch or lantern but try not to set fire to the place.
Flip Book »
Every year is getting shorter never seem to find the time.
Plans that either come to naught or half a page of scribbled lines.
Hanging on in quiet desperation is the English way.
The time is gone, the song is over, thought I'd something more to say.
Pink Floyd from Dark Side of the Moon, some long forgotten album from the early 70's that sold one or two copies here and there.The Paradox Orchestra obviously liked it as they're recreating it with violins, cellos, a double bass and things like that. By candle light no less, in Leeds Minster. And there's a chance to win a couple of tickets on page 30.
On a slightly different side of the music spectrum but equally interesting, the former backing band of Ian Dury, The Blockheads, are still touring and keeping his memory alive, so that's a Reason to be Cheerful and they're also adding some great new material. They're playing the Brudenell on December 8th and there's a couple of tickets up for grabs on page 32.
Flip Book »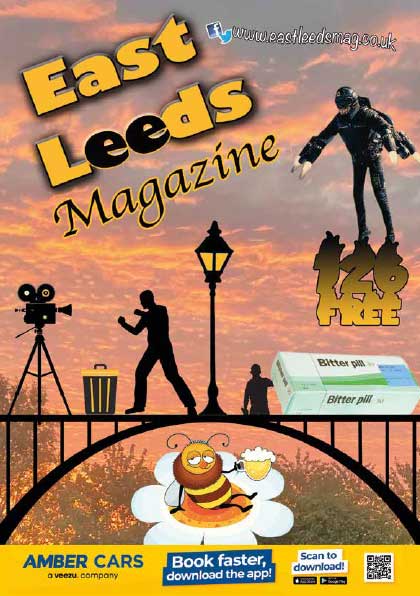 Quite often we get emails and phone calls from local events and organisations which we would love to give publicity to but we just don't have the space to do it. One such event is the Cross Gates Winter Health and Well-being Event, scheduled to take place on the 26th of September from 10am to 2pm at Cross Gates Shopping Centre.
Another is the Local Care Partnership group in Crossgates which is working to make Crossgates more Dementia Friendly and get local businesses involved.
Flip Book »