We have been producing East Leeds Magazine for over 10 years now and are pleased to make our previous editions available for you to view.
John & Ali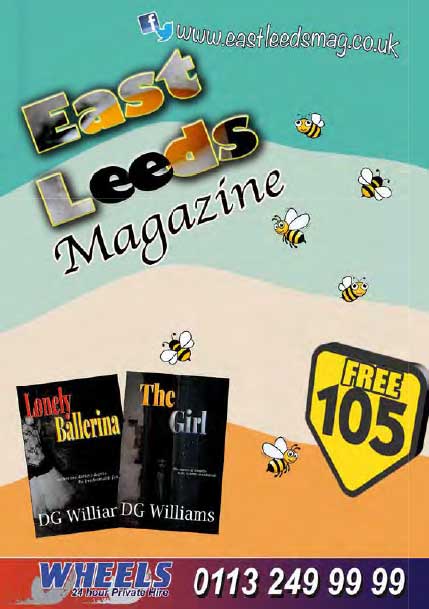 Oh baby baby what can I do, You know you drive me crazy when I'm looking at you.
The summer's really here and it's time to come out, Time to discover what fun is about.
Here comes the summer,
Here comes the summer.
The mighty Undertones from 1979, whatever happened to Feargal Sharkey? It was the Undertones fourth single and it was their shortest.
One minute and 45 seconds of pure bliss!
And as we move towards summer, hopefully, things are returning to normal.
After months on hold, Lee's finally hoping to get a show back on and Warren warns us…look after the bees and they will look after us.
Thanks for reading!
Flip Book »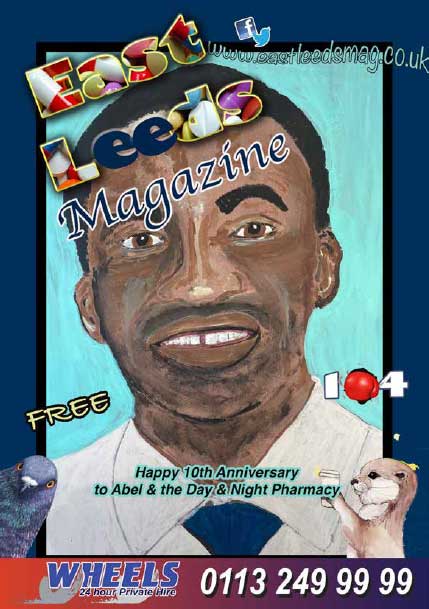 I'm a happy man an, I'm a happy man, Yeah yeah an, I'm a happy man, Come on down and sing the song, Sing it just-a one more time.
The Great Jive Five & the Incredible voice of the late Mr. Eugene Pitt. Well you might have noticed Abel's a happy man as he celebrates 10 years of peddling drugs to the good people of East Leeds! Not so happy is Alan C in Sunny Spain who can't get hold of a tin of baked beans for love nor money!
And while we were all stuck at home and concentrating more on eating pies and chocolate, Warren was out and about watching Otters and Lee Murtagh who knocked a film up 'for something to do' is now preparing for his first show since 2019, meanwhile Roy Norcliffe's busy with an Ipswich based avian problem.
Flip Book »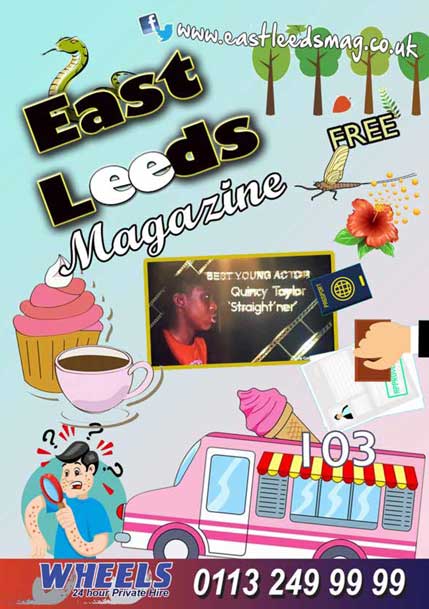 "I'm free to do what I want any old time,
I said I'm free to do what I want any old time,
I say love me, hold me,
Love me, hold me,
'Cause I'm free to do what I want any old time,
And I'm free to be who I choose any old time."
The Soup Dragons with a Rolling Stones cover in 1990.
And at last we are seeing some form of freedom. And we're free to do whatever we want as long as it's outside! And while we're at it, it's time for a brew and if anyone wants to mix art, a nice cuppa and a historical setting then have a look on page 34 and local artist Sandy Holden. And if that's not your thing and you prefer a nice ice cream during the summer months then you'll be pleased to know there's a community ice cream van doing the rounds, set up by a cross section of local groups.
And it's nice to see all the usual columnists back, Abel, Lee, Warren, and Alan C and a special mention to Quincy who starred in the East Leeds gangster movie Straight'ner and won the Jump Cuts Best Young Actor award, he even ended up on Radio Leeds.
Flip Book »